---
Leasing Program
Sometimes, businesses look for other options to acquire office furniture without touching their cash flow.
If the cash resource is scarce, a business owner would never risk spending it on office furniture.
Whether you have a startup or an expanding business, it is logical to save money.  You may have more important expenses you need to focus on.
Most business owners tend to avoid putting the future of their operation in jeopardy by using precious revenue just to buy an upgraded office furniture. But if you really need to replace or add new assets to improve the business, then you should consider using office furniture leasing.
Office furniture leasing could be the solution to limited cash problems if you badly want new furniture in your office.
Take a look at the 8 advantages of office furniture leasing for startup and expanding companies.
8 Advantages of Office Furniture Leasing for Startup and Expanding Companies
 Companies, both new and old, can benefit from office furniture leasing.
 What is Leasing?
Leasing is a method of financing that helps people purchase fixed assets that normally have a high cost. With leasing, the owner (the lessor) of a specific asset grants a second party (the lessee) the right to the asset's exclusive possession.
When a person decides to accept leasing, he or she will receive a written contract called a lease.
The lease is a legal document granting the lessee the use of the purchased asset. The written contract will include the specific period and conditions of the lease in return for the lessor's periodic lease payments.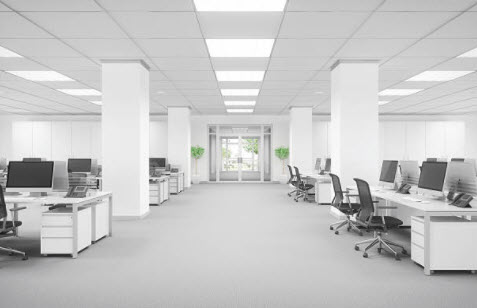 Truths About Office Furniture Leasing
Sometimes, when people come in contact with the word "leasing", they may unsure if what they know is truth or myth. And that applies equally when it comes to office furniture leasing.
That's why I listed the important "truths" you need to know about how office furniture leasing works …
 Endless Possibilities
 Leasing doesn't mean you're limited to purchase only the new types of furniture. In fact, leasing provides used or remanufactured furniture.
As for the size of your purchase, you don't have to worry about its limits.
Leasing provides you with options when it comes to your purchases. Your options can range from a couple thousand to multimillion-dollar deals.
 Everyone Has a Chance
 Leasing isn't only meant for those who can't buy. Leasing can also be used by well-established businesses. After all, leasing is a business decision that offers incentives to its users like…
-          Tax benefits,
-          An increase in borrowing power,
-          Business development opportunities, and
-          Cash flow.
 Lease-to-Own
 If you think you have to give back the furniture you leased after your lease term, then you're wrong.
It's not always like that.
Similar to car leasing, leasing office furniture allows you to own what you bought after the lease. Typically for a $1 or for it's then Fair market value, most times you can put a cap of 10% on the fair market value of office furniture.
Advantages of Office Furniture Leasing for Startup and Expanding Companies
 Still hesitating because of your company's financial status?
Office furniture leasing can still help.
An expanding company can gain advantages by leasing, but it's not just them; even startup businesses can benefit from office furniture leasing.
Here are eight advantages of leasing office furniture.
 1. You Can Conserve Your Working Capital
 Buying office furniture can help your business generate more income. However, it will also take part of your capital for circulation.
A lease offers capital retention that you can use for other parts of your business.
You don't just retain your capital; you'll also have additional earnings generated from your lease.
 2. Gain Obsolescence Hedge
 Leasing can help businesses update their equipment, allowing them to gain an obsolescence hedge. You'll be able to avoid the pitfalls of owning obsolete furniture through leasing.
If your lease has "add-on" provisions or "trade-up", this will answer your business' need in replacing furniture you have either outgrown or is no longer suitable for further use.
 3. You Get An Alternative Source To Debt
 Leasing your office furniture helps you preserve traditional funding lines with loan covenants. If you're an expanding company, then this is a very attractive advantage for you.
Leasing can help you when "tight" money conditions happen during the expansion.
It'll also be possible for you to pay the furniture you leased "on time" without it being counted as your business' debt.
 4. Gain Tax Advantages
 The office furniture leasing  payment is 100% tax-deductible if you structure your lease agreement with a fair market value buy out. Leasing can help you in gaining tax advantages through a $1 buyout lease and the Fair Market Value (FMV) lease.
Here's a short explanation to further understand these two leases:
 FMV Lease
 An FMV lease is an operating lease to use the equipment.
Opting for an FMV lease means you'll have the option to use the equipment or furniture at a reduced cost, depending on its residual value. You can also buy the furniture at a negotiated fair market rate at the end of your lease. Try to ask the lessor to cap your FMV at 10% or 20%.
An FMV lease will be a good choice if you're leasing long-life equipment types because of the relatively higher residual values of the equipment.
The lease offers 100% financing and there's no down payment needed, so you'll be able to preserve more cash for your business.
Leasing examples (rates subject to change)
Equipment Cost     24 months      36 months       48 months           60 months
 $5000.00               $252/month    $177/month     $139/month        $117/month